Penvest T&C's
These Terms & Conditions, along with the Penvest Ltd 'Privacy Policy' apply to your use of the Penvest Ltd website and you should read these Terms & Conditions carefully.
If you do not accept these Terms and Conditions, please do not use this Website. Your continued use of this site confirms your acceptance of these terms.
General access is available to all who visit the Penvest Ltd website. Full access to the website, which allows users to view further details regarding our investment opportunities and news features/articles is restricted to registered users only.
Penvest Ltd compiles, monitors, interprets and models the website using the information available, in conjunction with thorough due diligence. The website is intended for general guidance only and is not a substitute for professional advice.
In accordance with the Misrepresentation Act 1967, the Consumer Protection from Unfair Trading Regulations 2008 and the Business Protection from Misleading Marketing Regulations 2008, the details contained on this website do not form part of any specification or contract. Any dimensions are approximate and may vary depending on internal finish and are subject to detail design, building regulation approval and all statutory permissions. Images provided will have been sourced from the developer. However, they may be of the show home property on not the actual property being marketed and therefore be viewed for illustrative purposes only.
While the information has been prepared in good faith, all and any such responsibility and liability is expressly disclaimed by Penvest Ltd and its agents. Any investor must satisfy themselves by inspection or otherwise as to the accuracy of any information given.
Registration & privacy of your data
All users who require full access to the website are required to complete the registration process.
For registration and use of the website your username will be the email address you supply. During registration you will create a confidential password to be used when using the website. You must keep your password confidential at all times and must not disclose it to anyone else or permit anyone else to use it. Any breach of any of these Terms & Conditions by anyone to whom you disclose the password will be treated as if the breach had been committed by you and will not relieve you of your obligations under these terms and conditions.
In the event of any failure or error in the operation of a password, you shall cease using the password and exit the website immediately and notify Penvest Ltd of such failure or error. Penvest Ltd reserves the right to change, or to require you to change your password at any time in its sole discretion.
Penvest Ltd reserves the right to disable any password, whether chosen by you or allocated by us, at any time, if in our opinion you have failed to comply with any of these terms.
Penvest Ltd stores and processes data strictly in accordance with the Data Protection Act 1998. Such processes and uses of personal information are set out in our 'Privacy Policy'. By using the website, you consent to such processing and you warrant that all data provided by you is accurate.
Penvest Ltd will also in its absolute discretion fully co-operate with law enforcement and other relevant authorities and may disclose any information as required by law and/or relating to any investigation of suspected unlawful activity, intellectual property right infringements or violation of network security.
What you are allowed to do
You may browse the website using a compatible web browser and register to access further information relating to our current investment opportunities and news features/articles.
You may print a copy of the information posted on the website provided it is for your own personal and non- commercial purposes and otherwise in accordance with these terms and conditions.
You must only use the website and anything available from the website for lawful purposes and you must comply with all applicable laws, statutes and regulations. Any breach or misuse will be reported to the relevant law enforcement authorities and your use of the website will cease immediately.
What you are not allowed to do
You cannot, except to the extent expressly set out in these terms;
make any copies of any part of the website and/or make any copies or use any material from the website for any commercial purpose, without obtaining a licence to do so;
interfere with, damage or disrupt anything on the website or connected to it, include or create links to or from the website, remove or change anything on the website or connected to it;
spider or otherwise access the website by any automated means with a view to re-using any of the content for commercial purposes;
infringe, remove or change any copyright, trade mark or other intellectual property right notices contained in the original material or from any material copied or printed off from the website;
impersonate anyone else, or otherwise misrepresent your identity or
Our obligations
In consideration of your use of the website you agree to the following:
You are responsible for making all necessary arrangements for you to have access to the website;
You are responsible for ensuring that all persons who access the website through your internet connection are aware of these Terms & Conditions and that they comply with them;
You will allow Penvest Ltd to use the information you have provided for the purpose of providing our services to you, in accordance with our Privacy Policy.
Visitor provided material
Any material that a visitor to this website sends or posts to this website shall be considered non-proprietary and non-confidential. We shall be entitled to copy, disclose, distribute or use for such other purpose as we deem appropriate all material provided to us, with the exception of personal information, the use of which is covered under our Privacy Policy.
When using this website, you shall not post any material;
that is discriminatory, obscene, defamatory, liable to incite racial hatred, in breach of confidentiality or privacy, which may cause annoyance or inconvenience to others, which encourages or constitutes conduct that would be deemed a criminal offence, give rise to a civil liability, or otherwise is contrary to the law in the United Kingdom;
which is harmful in nature including and without limitation, computer viruses, Trojan horses, corrupted data, or other potentially harmful software or
Should you be in breach of these Terms and Conditions, Penvest Ltd will fully co-operate with any law enforcement authorities or court order requiring us to disclose the identity or other details of any person posting material to this website.
Intellectual property rights
All intellectual property rights in any material (including databases, data, content, text, graphics, photographs and other images and sound, trademarks, domain names and logos) contained in this website are either owned by Penvest Ltd or have been licensed to Penvest Ltd by the rights owner(s). Penvest Ltd will not tolerate any misuse of its trademarks. You are only allowed to use this website and the material contained within the website as set out in these terms and conditions.
Database rights (pursuant to the Copyright and Rights in Databases Regulations 1997) and all other applicable intellectual property rights belong to Penvest Ltd. You acknowledge that you do not acquire any rights in either database except as set out in these terms and conditions.
Links
Penvest Ltd or third parties may provide links to other sites or resources. These links are provided for information only and Penvest Ltd is not responsible for the availability of, or operation of any such external sites or resources, and does not endorse and is not responsible or liable for any content, advertising, products or other materials in relation to such other sites or resources, or any loss or damage arising from their use. You should read the Terms & Conditions and Privacy Policy of such websites carefully before using them.
Disclaimer & limitation of liability
You agree that your use of the website is on an 'as is' and 'as available' basis. Any information is placed on the website without any guarantees, conditions or warranties as to its content or accuracy and use of the website and services is at your sole risk. However, Penvest Ltd does not, and nothing within the Terms & Conditions shall act to, exclude or limit Penvest Ltd's liability for fraud or any other liability, which may not by applicable law be excluded or limited. Your statutory rights as a consumer are not affected by any of these Terms & Conditions.
Subject to the above, in no event shall Penvest Ltd be liable for any direct, indirect or consequential loss or damage, foreseeable or otherwise, that may arise as a result of, but not limited to the following:
Use of the website (including the transmission of any harmful material or viruses).
The website being unavailable at any time or for any
Use of any links to external URL's or Social Media, such as FaceBook, Instagram or
For the avoidance of doubt, any such loss or damage shall include but not be limited to loss of salary, loss of profits, exemplary or special damages, loss of sales, loss of revenue, loss of goodwill, loss of any software or data, loss of bargain, loss of opportunity, loss of use of computer equipment, software or data, loss of or waste of management or other staff time, or for any indirect, consequential or special loss, however arising.
Penvest Ltd will not be liable to you for any breach of these Terms & Conditions, which arises because of any circumstances which Penvest Ltd cannot reasonably be expected to control.
Suspension, modification & termination of service
Penvest Ltd may change the format and content of the website and/or the services from time to time. You should refresh your browser each time you visit the website to ensure that you download the most up to date version of the website.
Penvest Ltd reserves the right to amend or withdraw the service provided on the website without notice and/or to restrict access to some parts of the website or the entire website to users.
You acknowledge that there may be periods where access to or use of the website or pages linked to it may be limited or impossible due to changes effected to the website by way of ongoing development and improvement.
Penvest Ltd may terminate all services immediately in the event you breach any of these Terms & Conditions.
Enquiries or complaints
If you are unhappy with our advice, the use of the website, or any aspect of our services, we encourage you to contact us as soon as possible. We will do our best to resolve your concerns.
Telephone: 01603 268080
In writing: Antony Howard, Penvest Ltd, Insight House, 7A Alkmaar Way, Norwich International Business Park, Norwich, NR6 6BF
General & Governing Law
Penvest Ltd may change these Terms & Conditions from time to time. By accessing the website, you are accepting that you are bound by the current terms and conditions. You should therefore check these each time you revisit the website. Some of the provisions in these terms and conditions may also be superseded by provisions or notices published elsewhere on the website.
These Terms & Conditions form the entire understanding of the parties and supersede all previous agreements, understandings and representations relating to the Service. If any provision of these Terms & Conditions is found to be unenforceable, this shall not affect the validity of any other provision.
Penvest Ltd may delay enforcing its rights under these terms and conditions without losing them.
These Terms & Conditions shall be governed and interpreted in accordance with English law and you consent to the exclusive jurisdiction of the English courts.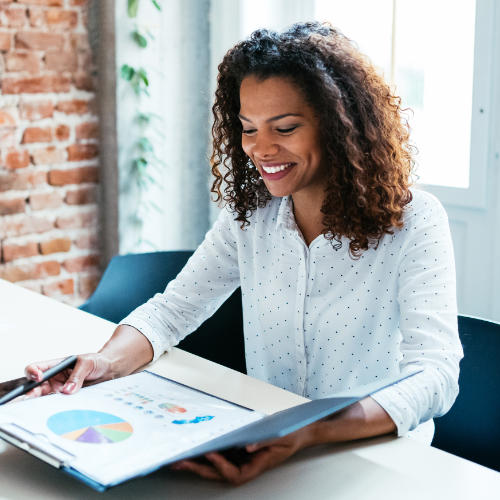 Our Companies
Say hello to the Insight group of companies…
Penvest – at your service
Whatever your financial services requirements may be Penvest's team of independent financial advisers have the solution to meet your needs so get in touch and start your journey to financial success!